Thursday, November 4, 2021 – 7:30 PM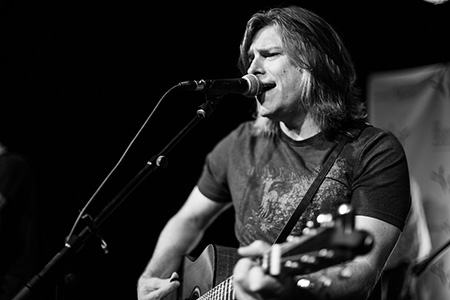 Singer/songwriter/artist Brady Seals has a pedigree for success. You could say that music is "in his blood," as he is related to numerous industry heavyweights including Jimmy Seals (Seals & Crofts), Dan Seals (England Dan & John Ford Coley) and country songwriters Troy Seals (Songwriting Hall of Fame Member) and Chuck Seals. Over the course of his career, Brady Seals has sold over 11 million albums, topped three genres simultaneously, and his songs continue to captivate audiences and attract licenses for TV, radio and film.
In 2019, Seals developed the concept for his brand new touring show "Roots Run Deep". The show will consist of iconic hit multi-genre songs from the 70s, 80s and 90s, as well as some new material. Paying tribute to his musical lineage, all of the music performed in the show was either written or performed by Brady himself or a member of his family. Audiences can expect to hear songs like "Summer Breeze," "I'd Really Love To See You Tonight," "Seven Spanish Angels" and "God Blessed Texas".