Thursday, December 16, 2021 – 7:30 PM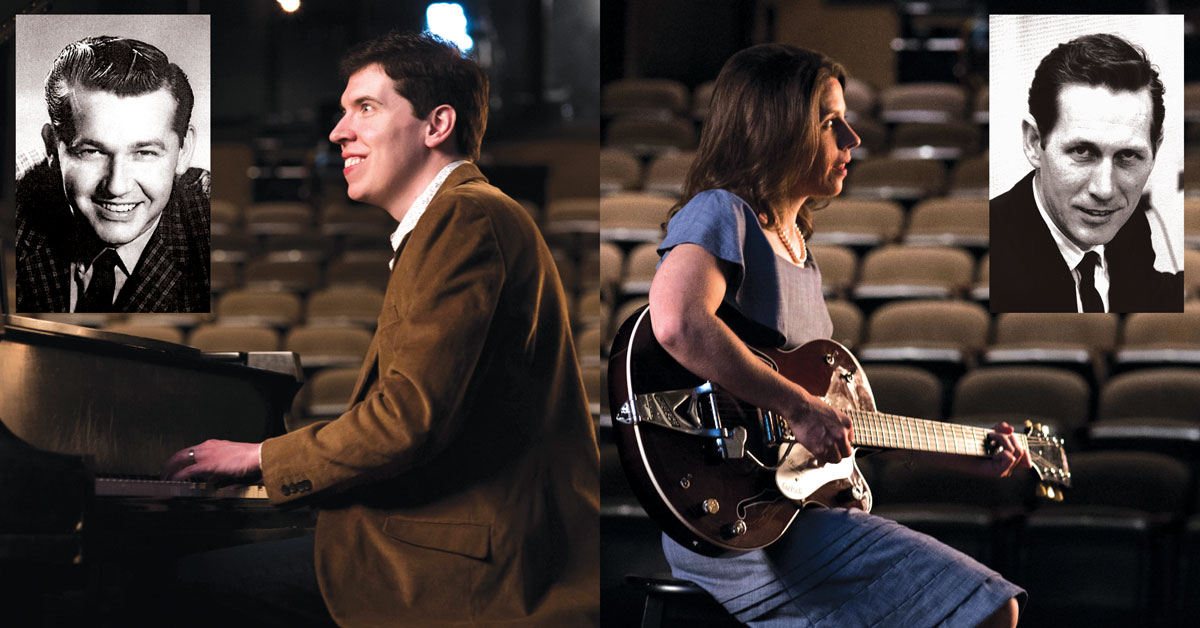 "…like listening to Cramer and Atkins, with a facelift of today's generation!"
– Suffolk Center for the Arts, Suffolk, VA
Floyd Cramer and Chet Atkins. Two legends at their instruments, two giants in the music industry.
Floyd Cramer's unique "slip note" piano style was an essential part of countless country, pop, and rock hits in the 1950s and '60s and is widely regarded as the standard for country piano. Chet Atkins' innovative thumb-style guitar led him to become known as one of the world's preeminent guitar virtuosos, and many of the records he produced for RCA have become classics.
Though Floyd and Chet have passed away, their Nashville Legacy lives on through Floyd's grandson, pianist Jason Coleman, and Chet's niece, guitarist Meagan Taylor. In this concert, Jason and Meagan take audiences on a journey back in time to Nashville's "golden era," sharing the music made famous by Floyd and Chet, as well as by the countless country, pop, and rock artists whose careers they impacted, including Elvis Presley, Patsy Cline, the Everly Brothers, Roy Orbison, Don Gibson, Dolly Parton, Jim Reeves, and many more.
Plus, the concert is much more than just music . . . Jason and Meagan share their own personal stories of growing up with their "Grandad" and "Uncle Chester," and audiences will enjoy hearing tales of Nashville's early recording days as told straight from the source. It's all topped off by heartwarming family photos and films and a series of video duets with Jason, Meagan, and their legendary predecessors that you'll have to see to believe.